During our return from Kyalami on the 17th, approximately 2km from home, Fossa suddenly started swaying  from side to side. Why, after being reliable for most of a year the a-frame bent for the second time in a very short time …….
Annalie has been saving for our next big "improvement" for months now and a opportunity knocked …….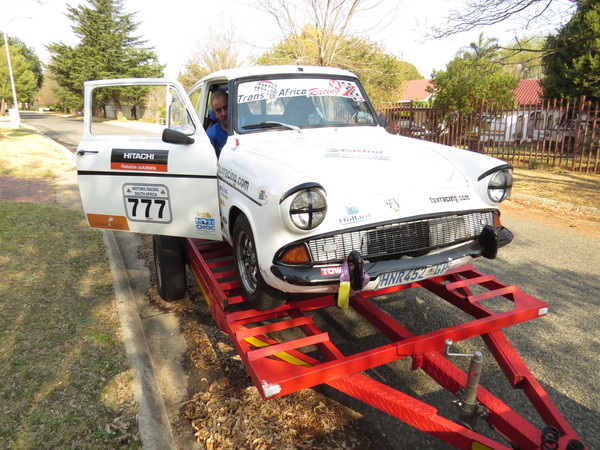 Fossa and tuxracing.com have their own trailer
At last another dream realised! The cost …… well it is slightly premature and we decided that meat will this month be replaced by chewing on the tyres. This was changed to a piece of steak for each and every night we can chew on the steak three times and then freeze them again …….
Ok, not quite that bad, but there will be no spectating or super trax day next month ….
——————————————
And then ……. I know where there is a BDA sub assembly ……and the accompanying side draughts ……
Cheers till next time …..