Ya well, heard about a marshalls training day at Kyalami, A friend Nick Van Wyk sends me a message on Thursday, they need more cars and we need some running in time, a perfect match. We are asked to do some "stunts" to test the marshalls. Our first stunt, run into the kitty litter in the Bowl. Never been in kitty litter before I find Fossa can probably be a beach buggy running way deep. The marshalls arrive, ask if I need assistance and wanted to push Fossa out, simply release the clutch and Fossa drives straight out. Stunt two: A Marcos will simulate a breakdown in corner fourteen, I must overtake a Capri under double waved yellow. I catch up with the Capri and start the illegal overtaking manoeuvre, as I pull in next to the Capri ……. same place as 8 November 2014, something starts going …….. the marshalls get some real work!!!!!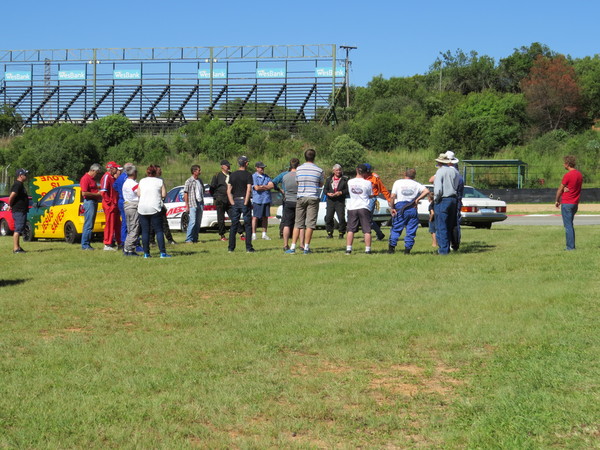 Pre event meeting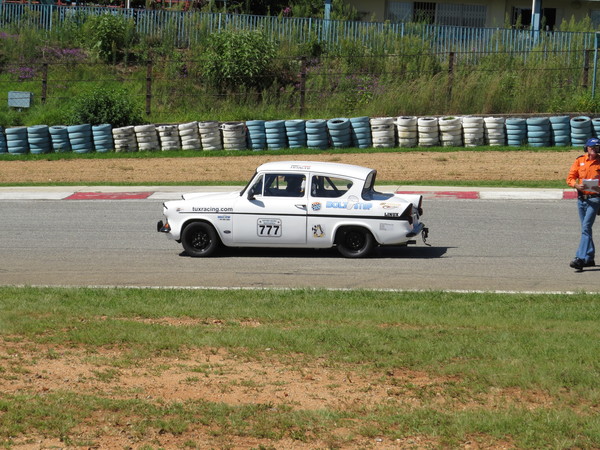 Three laps later …………..
Camshaft destroyed. Still have to confirm cylinder head for reuse. Suspect conrod bolts. Less than two weeks to race day ….. looking at purchasing yet another engine ….. *SIGH*
Greetings ……..